Full Service for your Exhibition
An exciting idea marks the start. To make your booth bustling with visitors all day long, we support you from the first brainstorming session to the last clean-up.
Our planning and design team embellishes your ideas and breaks them down into manageable steps. With a competent team of experienced employees we work diligently on the implementation of your ideas. Modern lighting and audio engineering enhances your trade show with crystal clear announcements and perfectly accentuated illumination.
Relax your visitors with inviting sets of exhibition furniture and equipment. Delight you guests and staff with a variety of canapés and snacks presented by our catering. Celebrate your message with an exciting party at your booth, DJ or live band included.
Our well-trained exhibition staff greets every trade partner and customer with a welcoming smile. Catchy advertising material and outstanding highlights ensure lasting impressions. A rock-concert on stage, a Ferris wheel or a ballet of dancing drones - we make your ideas come true. Get in touch.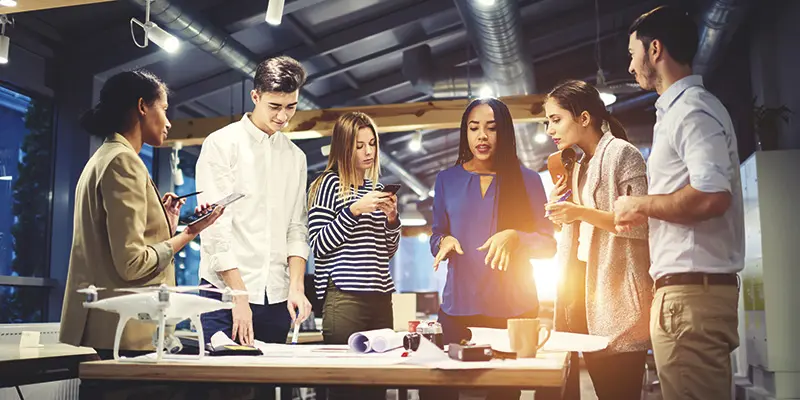 Planning and Design for Your Trade Fair Presence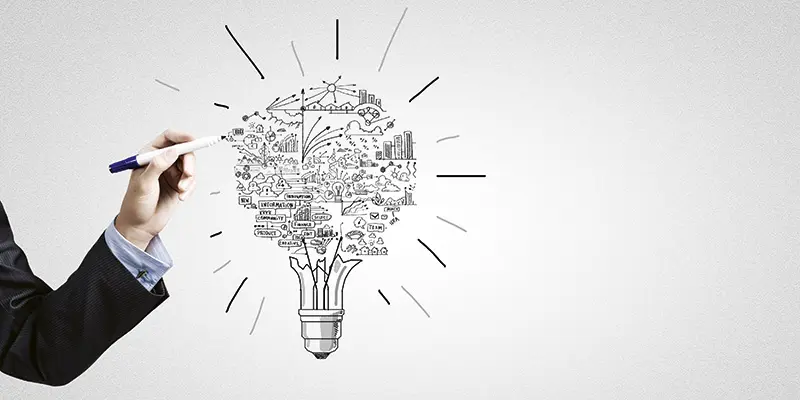 Implementation of Your Ideas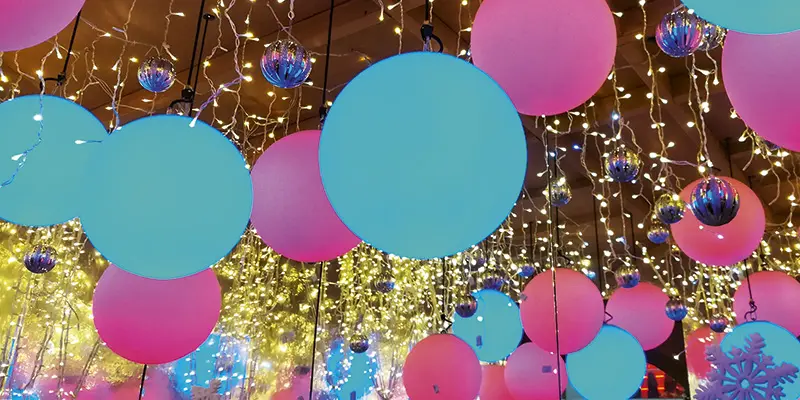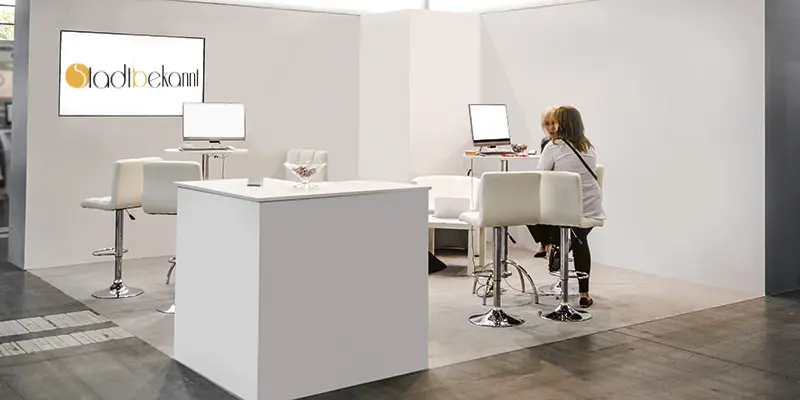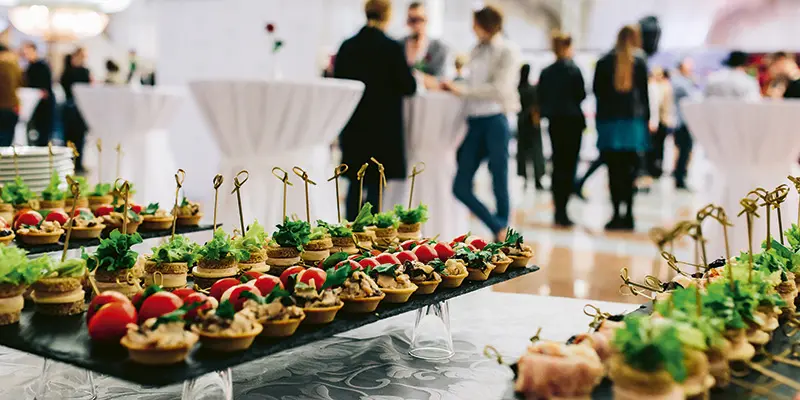 Catering for Guests and Staff